ADJUSTA-DOOR.
The only custom-fit door you can buy and install the same day!
Adjusta-Door fits perfectly, even if your door opening is not completely square. It simply adjusts on-the-spot in width and height. Just use the Allen key supplied. In fact, Adjusta-Door fits any frames between 806-856mm wide and 2009-2059mm tall.
Same day custom-fit

World first 8 Point Adjustable System to fit out-of-square openings

6 Point Locking System for maximum protection against intruders

3 Heavy Duty Hinges for greater strength and additional security

Aluminum Frame 25% thicker than industry standard for increased strength

1.6mm thick Aluminum Perforated Mesh for superior strength

Recommended by the Master Locksmith Association of Australasia

10 Year Warranty
EXCEEDS AUSTRALIAN TEST STANDARDS
Made in Australia, Adjusta-Door has been independently proven to exceed industry standards AS5039 – 2008. Our patented technology, design and quality construction gives you the confidence our security door will do the job intended. The mesh, door, locks and hinges easily stand up to the most determined intruder. You simply can't cut it, pry it or pull it open.
Adjusta-Door combines innovative technology with a sleek, smooth design and no visible screws. Available in 6 popular colours to complement the beauty of your entryway. Beautifully finished in a powder-coat finish for a highly durable finish and excellent colour retention.
What are you waiting for?
Protect your family TODAY.
THE EASIEST AND FASTEST WAY TO BOLSTER YOUR SECURITY
We've simplified security by removing the need for measure and quotes and lengthy wait times. Our door is ready-made. So you can buy and fit it the same day. It's D.I.Y friendly too! SEE FOR YOURSELF...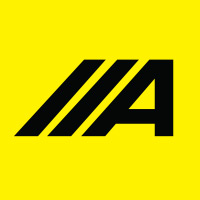 "Fantastic experience installing the door. Seeing it's the first time I've tackled installing a door I thought it would be tough, but the door being adjustable made it so easy, not needing to cut it. Can tweak in the future if the house frame expands too. Love it."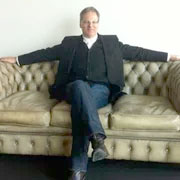 "As an interior designer, I am particular about appearance and detail. My original idea was to have a one-off black steel and mesh screen door custom made to fit and cost $2,000 to $2,800 depending on the design complexity. Then I discovered the Adjusta-Door! So simple, so easy and so fast. This door not only functions even better than I hoped, but it also looks amazing."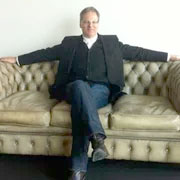 "Even better, three months after installation the foundations had moved, raising the sill level causing the door to catch on the bottom. One turn of the Adjusta-Fit allen key and the problem has gone away. I love this product!"
Why locksmiths choose Adjusta-Door
Adjusta-Fit Doors & Screens was founded in 2017 by Russell Watts, Founder of Austral Lock Industries.
Adjusta-Door is endorsed by the Master Locksmith Association of Australasia (MLAA), the governing body for the Locksmithing industry in Australia and New Zealand.
The hassle of measure and quotes, mistakes commonly made with custom doors, and long manufacturing wait times is why more MLAA Professionals and locksmiths are choosing Adjusta-Door. It's unbeatable quality, workmanship and security. It can be installed on the spot, ensuring the perfect fit for frames  that are out-of-square, skewed and even on sloping foundations.

Adjusta-Fit
Proudly Australian Owned and Operated
All Adjusta-Fit products feature the Adjusta-Door logo, so you can be sure you're buying quality Australian Made Products from an Australian Owned Company.
By buying Australian Made, you're not only supporting local jobs and the Australian economy, but you're getting high quality products, manufactured locally, to meet our strict Australian standards.